Fernando Mogrovejo, DDS, MS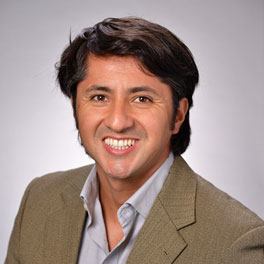 Fernando Mogrovejo, DDS, MS
Dr. Mogrovejo was born and raised in Cuenca, Ecuador. After finishing his dental degree in Ecuador, Dr. Mogrovejo advanced his dental education at the University of California. He then went on to complete his specialty in Periodontics and dental implants jointly with his masters in Oral Biology at the Dental College of Georgia in 2016. After his extensive training, Dr. Mogrovejo practiced in Texas while his wife finished her residency at Baylor.
With specialty certificate and moderate/conscious IV sedation permit, Dr. Mogrovejo's areas of expertise include dental implants, sedation dentistry, aesthetic dentistry, soft and hard tissue grafting, laser treatment, and treatment of periodontal disease and peri-implantitis. Dr. Mogrovejo conducted award winning research in the field of Periodontics and Dental Implants, and was invited to present at various national meetings.
Mogrovejo is a triathlon enthusiast and enjoys any physical activity, especially if it's outdoors. Dr. Mogrovejo is married to Dr. Alyssa Martini, a general dentist. They were both drawn to Williamsburg, VA because of its beautiful historic charm, and its family friendly atmosphere. Dr. Mogrovejo, his wife, and one-year old son (Mateo) enjoy the outdoors, local restaurants, and being involved with their community.
Staff